Shipping labels are more than just stickers you apply to packages and envelopes to ensure your shipments will arrive at the correct destination. Larger shipping labels called placards are notices installed public places to indicate information about an operator or contents of a vehicle or building. In order to ship certain items or to operate particular vehicles, companies are required to place the placards in easily visible areas. The most common labels on vehicles are handicapped privilege tags for personal automobiles and hazardous materials warning signs for commercial vehicles. "Wide-load" placards for RVs and mobile homes are also popular and used to warn surrounding vehicles that the load may stray outside the range of typical driving lanes.
For commercial use, there are two main types of these shipping labels. The placard is either a single indicator with specific information of a fixed nature (i.e. oxidizing agent) or changeable, where it can depict new information as the contents change. The changeable placard is displayed as a fixed sticker but is often made with each of the four quadrants having either a slot to insert different values or with a flip device allowing each of the quadrants to be changed. There are also placard systems, which are mostly used on trucks as frames to hold these shipping labels in place. They are constructed of corrosion-resistant, fully formed rigid aluminum that provides superior durability. The panels lock into place with four double-riveted stainless steel pressure fasteners.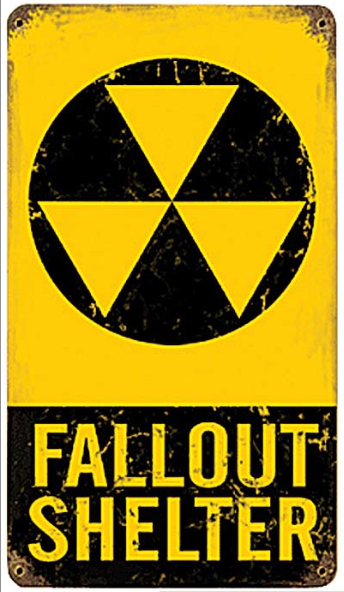 Placards are also common on buildings and in some areas are required by law. For instance, in California any primary entrance to a commercial building must have a placard attached above the entrance doors reading "This door to remain unlocked during business hours". The most prevalent placard used on buildings is the fallout shelter black and yellow trefoil. This label recognizes that the building was specifically prepared for use as an emergency shelter in the event of a nuclear explosion in the area of the particular building. Other popular placards on buildings include warning and fumigation signs. Some placard shipping labels are even equipped with a four-digit UN number to identify specific chemicals or groups of chemicals assigned by the UN and/or the US Department of Transportation.
The TOTALPACK store offers a variety of these shipping labels for your every need. From flammable to blank labels, we have you covered!